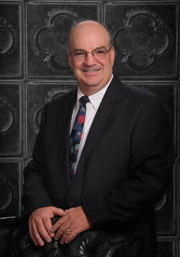 Larry Vance
Ward 6
Larry Vance is currently serving his second term as Grenada City Councilman for Ward 6.
Vance is a Grenada native and graduated from Kirk Academy in 1977.  He worked for 14 years with Malone & Hyde and is currently approaching 20 years with Grenada Paper Co.  He and his wife Karen have been married for 35 years and they have two children, Lauren and Kristin.
Larry has been President and Vice-President of the Grenada High School Booster Club and currently serves as a member.  He also assists the Grenada Pilot Club with installation of life lines.  Vance is an avid fisherman, and has been the voice of Grenada High School football for 14 years, providing play by play for radio and tv.